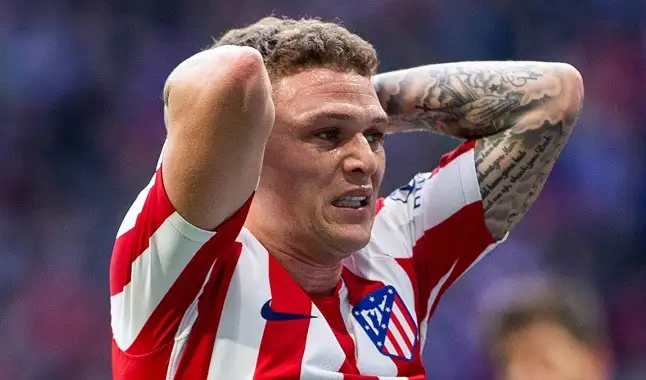 After Atletico Madrid's request, FIFA maintains suspension of Kieran Trippier for irregular bet; check details.
This Monday, the rejection of Atlético de Madrid's request was made official and FIFA maintains Kieran Trippier suspension for irregular bet. The Spanish team's appeal to overturn the player's 10-week suspension was denied after FIFA analyzed the player's case.
The case in question concerns the transfer of the player, at the time when he played for Tottenham, to Atletico Madrid. At the time, Trippier informed a friend of the club to which he would be transferred, and in this way the friend was able to bet on the exact team with which the player signed.
Check out ALL MATCHES TODAY and follow them live!
Among other factors, Trippier's suspension came in conjunction with a £ 70,000 fine, which the player will have to pay. In addition, the player will be out of official football for eight more games of the Spanish club, which includes matches for the Champions League itself. For example, the match that takes place on February 23 between Atlético de Madrid and Chelsea, is out of the question for Trippier.
Before the final decision, the player and the Spanish team had made an analysis request to FIFA itself, which was in charge of making a concession to analyze the suspension request. The measure taken, to punish the player in this way, had been decided by the English Football Federation itself. However, Atlético de Madrid said the player could not be punished for a decision by English football authorities. However, FIFA itself ended up rejecting Atletico Madrid's request and maintained the player's suspension.
The English player's rule violation occurred specifically in 2018. In addition, Trippier bet indirectly on his own transfer, sending details of the market to a personal friend.