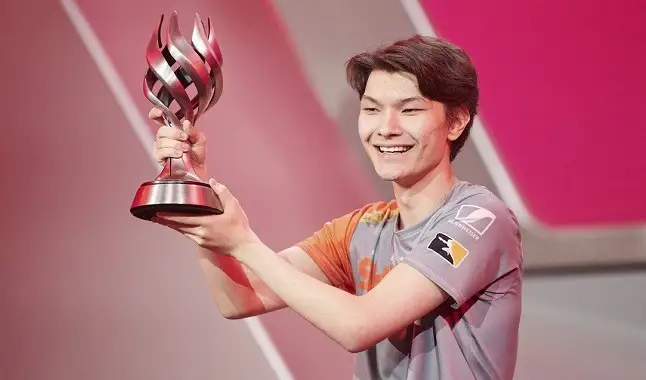 Valorant's organization Sentinels has suspended its player for allegations of abuse; stay in.
The closing of this second week in March was not good for the competitive scenario for Valorant, after the Sentinels organization suspended its player for allegations of abuse. Known as "Sinatraa", Jay Won became known for being champion of the Overwatch League 2019, when he worked for the modality in the San Francisco Schock team, now acting for Sentinels in Valorant, FPS of Riot Games.

However, the player ended up being suspended from his activities with the organization after his ex-girlfriend, Cleo Hernandez, reported that the player sexually and psychologically abused her. In the complaint,
Cleo
details the common occurrence, together with audios and conversations with the player. In a specific complaint, Cleo reports that Sinatraa abused her psychologically when she refused to have sexual intercourse with him: "
I learned that saying no to sex was not an option for me. If he tried to start something and I said I didn't want to, he would pout and say it was because I thought he was ugly, wanted someone else or didn't love him. He would say anything that would make me feel guilty
".
In return, Sinatraa went public to clarify his side, saying: "
It is clear that from Cleo's recent post that she remembers our relationship differently than I remember. What we both agree on is that it was not healthy for us two. I apologize to Cleo and regret how things ended, but I never violated her in any way. I am fully cooperating with the investigations and will deliver the full audio and excerpts of videos she referred to in her post
" .
The
Sentinels
organization, on the other hand, reported that it is aware of the complaints related to Sinatraa, and has already started an in-depth investigation into the case. However, while the investigation is ongoing, the player is currently suspended from any activity involving the team: "
We are aware of Jay "Sinatraa" Won's current situation and have started an internal investigation. While the investigation is ongoing, he will be suspended from the team. We will post updates on the case when the investigation is complete.
"
Alex François
,
Head of Competitive Operations
for
Valorant
at Riot Games, said: "
Due to our current rules and investigative process, the decision was made to suspend Won throughout the investigation and, therefore, he will not be able to compete in this end of week
."
Bet from wherever you are in eSports through the best online bookmakers!
All about the growth of eSports betting.