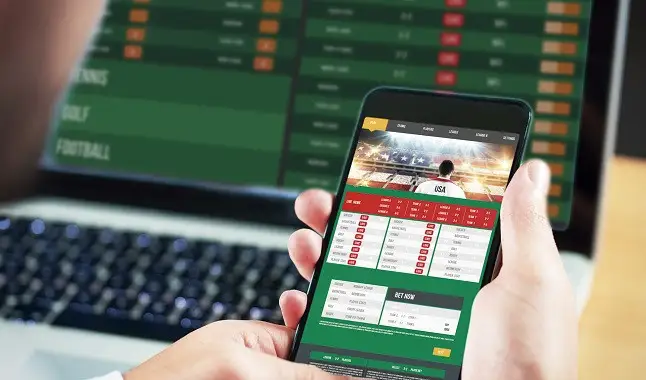 In betting, care must be taken with the goals, objectives and time interval to fulfill them.
We don't know if you fit into one of these cases, but there are many people who dream of living of betting. After earning an extra buck and getting to know this world better, the question inevitably comes to mind: "Can I support myself monthly only with bets?" Or maybe you don't necessarily live, but maybe you want to acquire something and chose that it will be through the bets that you will get the financial amount to reach that goal.

We are not here to make a judgment about it, because there are people scattered on this planet who support themselves in this way, pay their bills, and have a comfortable life. What we want to show you is that the way you define how to win that money in betting may not be the best
way
. Or in other words, already taking the opportunity to get straight to the point: setting goals to be met within a deadline
can be dangerous
and bring no benefit to your personal and gambling life,
putting pressure on your income
. Therefore, our aim is to show you some interesting paths, give you some advice, so that you have gains, continue to be profitable, but above all with
mental health
.
Well, let's say you've quit your job and now your "wages" will be paid out with bets, you'll live off it, it's your budget for the month, or you've just put a lot of money into the game and plan to get a monthly income from betting, supplementing your income. The first mistake that is made is to place a goal, a
number
, an
objective
, which
must be reached in that time interval
, in this case, the month. Okay, you get pressure as a gift, your assessments are no longer rational, your
psychological starts to fail
, because losses will happen friend, it is normal, but you defined that you need to reach that number at the end of the term. It is an
unnecessary risk
.
Having that
goal
in mind
forces you to act
. If you have a few bad days, you will need to make up for it in the next few days as the clock is ticking. This action, this
irrational search
is not beneficial and does not make sense. It will be even easier for you to
destroy your bankroll.
But in a little while you will be placing some bets outside of your standard, say an absurdly high value, in a market that has no dominance, or an all in on all or nothing. And wins. The feeling is great, it gives relief, but be careful, because it is misleading. It was not achieved through your
method
, your
stake
, your
style
, but through
desperate action
. This is what we do when we are having negative days or seeing that we are not meeting the mandatory target. It happens to everyone, you are not immune to it, it is something even natural to the human being, so evaluate well.
Placing a number as mandatory gets you
stuck only with the results
of your bets and not with the methods, knowledge and evolution that you can acquire. It takes your focus away from the things that really matter and that will help you achieve your success on that journey. Your bankroll management is important for that, applying a stake, whether variable or fixed, will also help you to remain more solid and secure, including in the reds, without desperately looking for that number you even dream of (or having nightmares). To be a bettor it is necessary above all to have a
good psychological
, and to reach a value in a mandatory way in a period of time
can be sacrificing
. Sacrificing to your body, mind, and even to those around you.
In life it is normal for you to have goals and want to achieve them, and we don't want you to give up on that. In fact, even betting is normal. It's okay for you to have a
strategic goal
, or a long-term goal as well, as long as you work
within your standard and style
, setting these goals with the
intention of achieving them
, and not simply seeking to earn the money that you "must" earn , and within the range you have stipulated.
Bet wherever you are through the best online bookmakers!