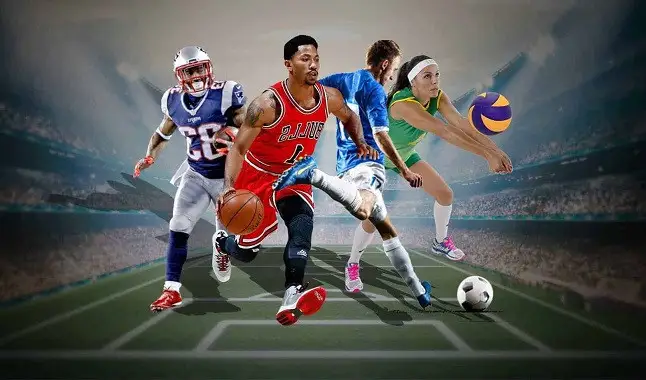 We have listed some basic principles that are fundamental in a bettor's life.
To aspire to be a successful bettor is absolutely normal, but to get there we must start with the basics. In fact, this message is not just for beginners, because even those who already have a long journey in betting should never forget some primary principles that the sports betting market requires. Gamblers who have experience and profitability today started out that way and continue to follow these standards today, as it is in the long run that their gains become more evident and lasting. That way, this reading will be very important, regardless of the stage you are in as a bettor.

We will start by remembering that betting requires a path of
preparation
,
studies
,
dedication
and stable psychological. Planning must be long-term, this is something essential and the basics of advice, but only few manage to take it seriously. We will insist on this because most are absolutely delighted with the first bets won, just as they let themselves be indignant at the losses, doing crazy things to recover their funds, often losing everything in a snap of the fingers. Do not be involved exclusively with an individual bet, and do not draw conclusions from it. You may have done a thorough study to make a consistent bet and end up losing, as at some point you may have made a flawed analysis, but luck was on your side.
So thinking in the long term
, making analyzes within a pattern of why you were successful and the reasons for the losses, will keep you steadfast on this journey.
Another important issue is to
know not only the bookmakers, but the other players (competitors)
. It may seem strange that you read this, but it is not against the bookmaker that you are looking to make money exclusively. It is clear that you deposit funds in it, make withdrawals through it, in addition to making your games with the probabilities that you are analyzing within the site. But those who make the market for this bet move are the other players. After the posted odds,
whoever shapes and moves the odds are bettors like you
, so those values ​​are not always going to be consistent, as they were shaped through the evaluation of thousands of bettors. But who guarantees that their analysis is correct? This is how you can take advantage of unsuitable odds to profit, as well as enter a leaky boat, if you let yourself be influenced by them.
The psychological side and the emotional control
we can place as one of the pillars to continue in the world of betting, both to be profitable, and to keep up with good mental health. You can't control everything in your life, and betting is no different. You may have prepared yourself by doing thousands of analyzes to make a profit in a football match, but the final result of that match is not just up to you. That is why this psychological side is extremely important for
decision-making
, not letting your evaluations be hampered by results that were not to your liking.
Bets are
involved within randomness
and you have to be prepared for that. You may have lost a bet in an absurdly illogical and unlucky way, in which if you played fifteen times you would lose only once, statistically, and be exactly the one you lost. One of the few certainties we have in betting is that we will have losses. And as normal as it is, it is extremely difficult to accept. Successful bettors are at this level not only because they win more than they lose, but also because they know how to deal with these moments of instability.
Being in
control of your money
is as important as everything we've mentioned so far. Managing your money is essential in betting, without it you will not go far, believe me. It doesn't matter if you bet a lot or a little, as long as you create favorable conditions to get the best out of that bet. Whether by methods, analysis, bankroll management, probability comparison, lines, or thousands of other ways.
The best bettors are not the best for nothing
. They are the best because they know how to deal, in a balanced and harmonious way, with everything we have just written. You can too, good luck!
Kelly's criterion in sports betting
Bet wherever you are through the best online bookmakers!