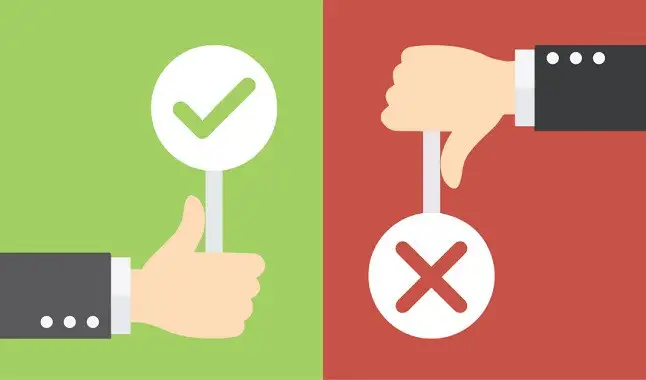 Several negative results turn on a warning signal about what the errors are.
The feeling of victory, whether professional, personal, or in betting, releases positive feelings, confidence and motivation to move forward. But in life, not everything is a bed of roses, and we inevitably face challenging moments where things don't go as planned. This is the typical case of several losing bets, often in sequence, shaking the entire emotional structure and generating doubts in the bettor's mind. Our answer to this is to be calm and analyze some points that will be fundamental to get out of this.


Having
balance
is one of the premises. Do not be deluded in the green moments, nor do you think that everything is wrong in the red moments. We often win bets without proper evaluation, counting on a little help from heaven, as well as losing bets, even though we did a good analysis, but something unexpected and unusual may have happened in the event. It is part of it.
Another good way to analyze these bets is to
ask yourself a question
. Something like: am I doing something that is contributing to this damage? Every other negative bet may be unrelated, but when it happens in sequence, a warning signal is turned on. It can be a misplaced strategy, an imprecise game analysis, an excessive self-confidence, because when we win we naturally relax a little.
Reviewing your
mental state
is another extremely important factor. We keep bringing articles that relate bets to our brain's behavior, and that's no wonder. Moments in life when you are a little discouraged, lacking confidence, or not knowing how to deal with defeats, end up directly affecting your notion and ability to
bet
. Consequently, it ends up making decisions that at other times it would not, simply because our brain is already programmed to act like that in situations like these.
Putting the
losses on bad luck
. Minimizing negative results is one of the most common mistakes we come across when analyzing betting behavior. Many
blame any kind of external factor
, and in this way create a
narrative
that has no advantage. We know that one red or another may have been caused by an expulsion or injury to the team's star, that is, things that we cannot calculate and that change the entire course of the match. However, these are isolated cases. Filling yourself with confidence or thinking you're on the right track for having lost a "nearly" or an "almost won" bet is not the best way to stay profitable in this business.
Throw the first stone who never
ran after the loss
. Nobody likes to lose money, and trying to get
it back quickly
is something every gambler has done in his life. The problem is that some do it all the time, even if the results show it's not the best way. Doubling the bet, abandoning your method, your stake, and putting money in any event that happens right after your loss, even if you don't have complete knowledge of that game, are common attitudes in various profiles of bettors.
If you look closely,
everything we mentioned is related to each other
, and sometimes everything happens at once. You lose a bet, believe it was bad luck, don't make a correct assessment of your methods, double the value in the next event, and end up losing again, this time blaming something that happened during the match.
Take a good look at these attitudes, as we know that it is not easy to deal with a
sequence of reds
, but it is even more difficult to be aware of what we are doing wrong. However, when we manage to do this
analysis coldly
, the results will definitely return to being positive. Good luck.
Double Chance Bets in Football
Bet wherever you want through the best online bookmakers!