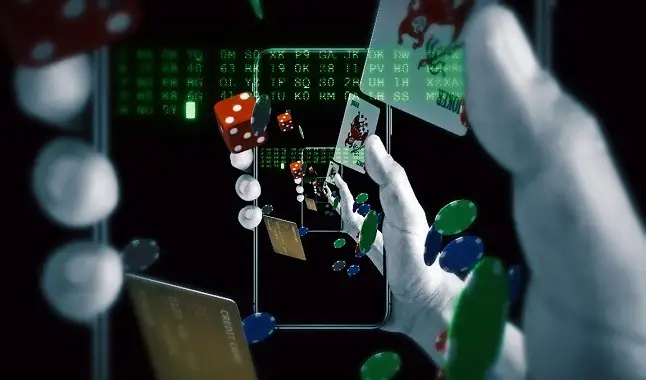 It's important to analyze how you handle betting emotionally.
Anyone who regularly reads our articles can already notice that we debate all kinds of issues related to betting. The purpose is almost always the same: to show the ways to be a good bettor, through tips, information, curiosities and, above all, with mental health up to date. It's nothing new to read news about addiction and gambling, and one of our biggest commitments is to indicate the direction so that it doesn't affect you. After all, this market is to be taken with dedication, seriousness and control, so that in the end you can enjoy it peacefully with extra money in your pocket.

Behind the
bookmakers
there is all the focused work of the industry to
keep the game healthy
, where the houses themselves maintain a strict control of their customers, all for the sake of their health. However, it is inevitable that some players will go beyond what we consider normal. At this point, it is interesting to turn on a warning signal, and analyze a series of factors that can confirm this fact.
One of them is the
time dedicated to betting
. You control the time of your life, not the game. When day-to-day commitments, whether
professional
,
social
or
family
, begin to be affected by the focus on betting, it is a sign that something may be taking on harmful proportions. Obviously, to evolve in sports betting it's inevitable to have dedication, studies and a long time of practice, but those are very different things, ok? Do not confuse abdicating important hours of your life and essential people, with the discipline necessary to evolve in this market.
Your
temper
, your
emotions
, and your
psyche
are thermometers for how you're handling betting. Nobody likes to lose, whether it's money, it's the weekend soccer match with friends, or watching your favorite team fall to your rival. But these are absolutely normal things in life, and your mental will dictate this normality. At this time, it is important to pause and calmly analyze the reasons for this, so that you can recover, learn from the failures and come back stronger. Putting in more and more money, to the point of
compromising your ability to support yourself
, or worse, your family's ability, is another clear indication of gambling-related problems.
It is quite common for people to dispose of
assets
,
take out loans
, and
plunge into debt.
This is totally the opposite of the core idea we seek to convey about betting. It is you who have to know how to take advantage of it, and not it consume you. There is a huge range of markets to bet on and extract legal income, and here we are not even talking about professionals who make a living from it, as our idea is not to debate how to achieve this feat, but to point out facts that end up distorting these plans.
You can be serious, set goals, work with methods and have fun at the same time. By the way, the vast majority put in some money to be able to
test their tips recreationally
, and if possible earn a profit on top of it. While this won't make you independent or rich (and it's likely to break the bank) it's still a much healthier way than risking your whole life, encompassing time, friends, family, finance, etc. But don't think that it is only in the loss or defeat that these cases are seen.
Even those who are winning
, are managing to earn some money, and see there a great way to keep earning more and more (at least that's what your mentality is telling you), ends up becoming addicted, because the step is much higher of what it's suppose to be.
If you know someone with these characteristics or if you yourself feel some of these out of control, it is important to seek help. It's true that these are in the minority, something quite small in the betting world, but that doesn't make the matter any less important.
Betting is a long-term project
, and if you're in a rush to make a profit and don't know how to deal with losses, it might not be an interesting road to invest your time. Now, if you want to practice your knowledge, seek to learn and go deeper little by little (both in money bet and in dedicated time), follow us, we still have many interesting things to discuss.
Betting on smaller events.
Bet wherever you want through the best online bookmakers!