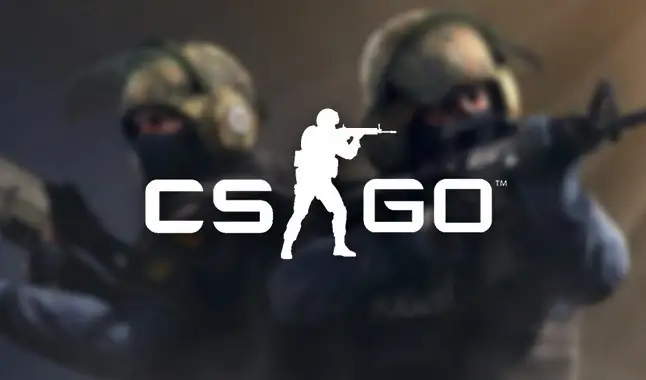 Check out 3 tips to raise the rank in Counter-Strike: Global Offensive.
The FPS game developed by Valve, Counter-Strike: Global Offensive, is one of the most prestigious games in the electronic sports market, and there's no denying that. Since its first edition, Counter-Strike has conquered thousands of fans who follow the game until its current version, Global Offensive. That said, CS:GO brings in its construction a ranking system, where players can be classified as Silver 1, up to Global Elite. Thus, we at the Betting Academy decided to bring 3 tips to rank up in Counter-Strike: Global Offensive.
Join our channel on Telegram - Clicking HERE!
Crosshair placement
The first point to stand out and get rank in CS:GO, is to have strategic crosshair. For example, when you are playing as Counter-Terrorist, you and your team need to defend the entrances to the bomb sites, in order to prevent the Terrorists from planting the C4, right? Knowing this, the CT needs to have a good crosshair placement at the bomb site entrances.

The Counter-Terrorist side often finds itself at a shorter distance from the bomb sites, and this can have a very good relationship to the advantage against the Terrorists. However, even so, you should always lock your crosshair at the bomb site entrance locations.
Be sure to check out today's matches at the Betting Academy!

That way, you can be very accurate when an enemy appears in your field of vision trying to plant the C4. With this in mind, once you have a strategic aim in action, you just have to wait for your opponents to move.

However, if you choose to play with close range weapons such as SMGs or Shotguns, we advise you to look for a corner near the entrances to position yourself and wait for the Terrorists to appear. But if you use other types of weapons, keeping a distance from the entrances is a good choice, but always keep an eye on them. Never take your attention off the bomb site entrances unless you are alone. Also, always keep a smoke, molotov and flash grenade in your arsenal to confuse your opponents.
Headset
Although it may seem "trivial", the use of a headset is of paramount importance when playing Counter-Strike: Global Offensive. Having a good sound quality will help you get a sense of where your enemies are heading.

As said, it may seem "trivial", but the use of a headset can determine the progress of many games in CS:GO. After all, if you don't hear your opponents walking, how do you know they're around? Another thing, the headset allows you to have a dynamic communication with your team to elaborate strategies and rotations. That said, you're not going to stop in the middle of a firefight to type, are you? Well then, a headset is one of the first items to get an opportunity to rank up in CS:GO. And don't forget, your opponents can hear you walking too, so walk quietly when it's convenient.
Map knowledge
Within CS:GO, there are a number of different maps, and this can be difficult for anyone just starting out on this journey. However, unfortunately it is necessary to have map knowledge to be able to rank up. After all, knowing the name of the places on a given map can help your team to save itself or even prevent you from getting into a cold.
For example, if a player on your team tells you "The enemy is on the chair," what would you deduce from that? A chair? No, the "chair" is a location within the Mirage map. In addition to "chair", players will also use the names "underpass", "middle", "window", "tetris", etc. Each of these names is a location within the "Mirage" map.

Bet from wherever you are in eSports through the best online bookmakers!