América MG Paraná betting prediction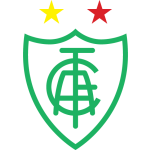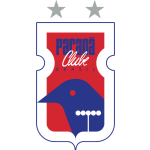 Betting suggestion:
We all know that Paraná is now playing better, but they are still trying to convince their fans because their actual position ins't very good, and against stronger teams they will have to proove if they can keep their good sequence of results. They have a strong collective but the individual quality is really short.
I suppose América is one of the best teams in the league and they should win this match. Paraná is playing good but their opponent has great inidividual quality thanks to Marcelo Toscano and Mancini.



There are more free betting tips, see ALL future tips available!
Preview
Analysis América MG
América has recently played at Barradão against Vitória, and almost won the match. They leaded the clash but suffered the equaliser at the end of regular time. A draw at Barradão is a good result, but in this circumstances it isn't a little disappointing.
They are currently at the 4th place of the table with 28 points, tied with three other teams in the battle for the top-4 and chasing Botafogo that stills leading Série B. At home, the team is normally strong and should start very aggressive against Paraná.
Confirmed Lineup: João Ricardo, Alison, Wesley Matos, Robertinho, Raul, Leandro Guerreiro, Rodrigo Souza, Tony, Felipe Amorim, Bruno Sávio, Rubens.

Analysis Paraná
Paraná is now managed by Fernando Diniz and the results are finally appearing. They haven't lost since the arrival of the new manager but they conceeded a draw at home aginst CRB in the last week, a bad result against a weak team, anyway they played good and wasted many goal opportunities.
Despite this good moment of the season, Paraná has a relatively weak team but they are now well trained by Fernando Diniz and that has allowed them to get some good results. Now, they play against a pretty much stronger team if we compare América to the most recent opponents of Paraná.
Confirmed Lineup: Marcos, Luiz Felipe, Luciano Castan, Jean, Ricardinho, Rafael Carioca, Rafael Costa, Fernandes, Danielzinho, Henrique, Fernando Viana.

There are more free betting tips, see ALL future tips available!
NOTE: Statistical values limited to the matches in our database.
Frequently asked questions
👉 Which is the recommended bet for the América Mineiro Paraná match?
The tip and bet suggestion for the América Mineiro vs Paraná match, on 5 August 2015, of the preview written by the editors of Betting Academy Malaysia, goes to: Back América ⇒ odd 1.40 at betfair.
👉 In which stadium will the América Mineiro Paraná be played?
The América Mineiro vs Paraná on 5 August 2015 will be played at Belo Horizonte, Estádio Governador Magalhães Pinto.
Serie B - 2015
100%

380 / 380 Games




Home team wins

51.32%

Draws

27.11%

Away team wins

21.58%

Over 1.5

71.05%

Over 2.5

45%

Over 3.5

22.89%

Goals

925

Goals /match

2.43

Goals /match home

1.49

Goals /match away

0.94

Both teams score

52.37%

Goals after 80'

17.19%
View all
Football Competitions
National Club Competitions
International Club Competitions
View All